viagra drug store How to Subscribe to Our Signals – MQL5

The Signals service allows users to connect to any signal and automatically copy trades from our professional traders. Please read the guideline below to learn how easy it is to subscribe, and how to choose the best option among the variety of available signals.
Subscribing to a signal is easy. Two accounts are needed: a MetaTrader 4 or MetaTrader 5 trading account and an MQL5.community account.
To subscribe to paid signals, enough money should be available on the user's MQL5.community account.
Go to the trading terminal settings and specify the MQL5 account in the "Community" tab: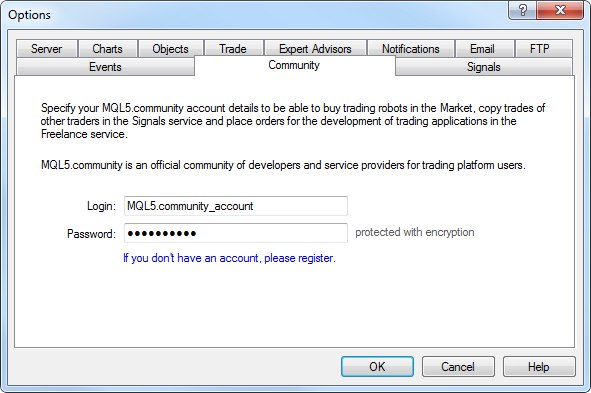 Now you can subscribe to the signal either directly from the trading terminal or on the MQL5.com site.
http://buy-generic-clomid.com Subscribing from a Terminal
Select a signal in the Showcase. Subscription can be selected directly in the list or on the signal details page. Click "Subscribe…" and confirm subscription in the appeared window.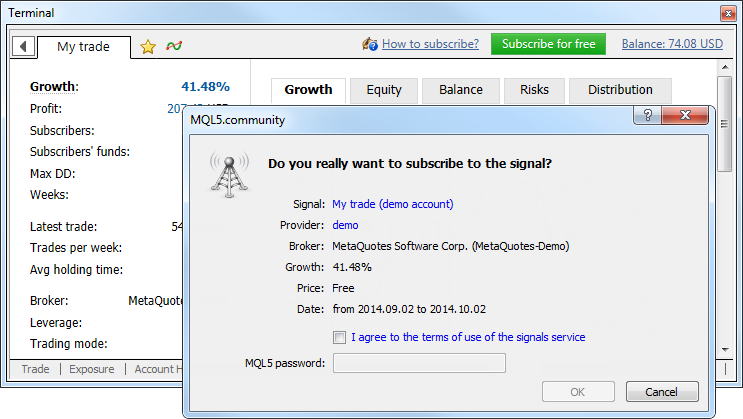 Check all the subscription parameters and pay special attention to the warnings (if any) of mismatching trading conditions. It is recommended to use signals with similar trading conditions.
To continue subscription, agree to the terms of use of the Signals service and specify the MQL5.community password to confirm subscription. After this, a window of copying parameters will open.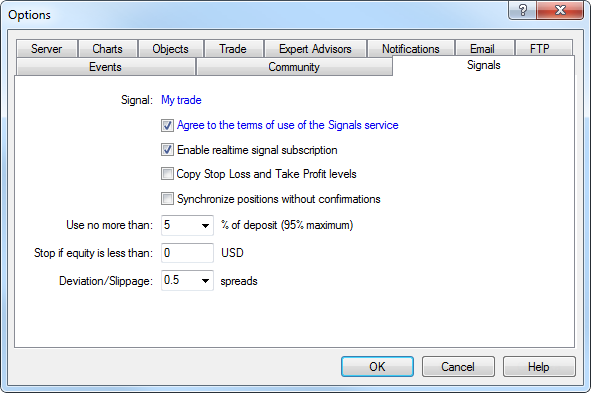 How to Subscribe on the Site
Open the Signal page and click "Subscribe". If the trade platform is not installed on your PC, click "download it here" link in the window that appears. The official MetaTrader 4 or MetaTrader 5 site will open, where the terminal can be downloaded and installed. Otherwise click "Start copying in MetaTrader". The trading terminal will open. The selected signal page will open in the terminal, and the subscription confirmation window will appear. Subscription is completed from the terminal as described above.